Home delivery # SHOP SAFE AT HOME


Imagine never standing in line inside a pool store and waiting your turn ever again. It is generally very busy, especially in the spring. It seems we all open our pools on the same day, the first nice day of the spring.
Well now you can shop at home
shop.washingtonpools.ca
and have it delivered to your door. Not only will you save 10% on water treatment products by shopping online, each time a delivery arrives we will take a water sample from your pool or hot tub for analysis. The next day you will receive the complete analysis by email along with instructions on what you need to add the pool. Again no more waiting inline.
We also offer subscription purchasing online. Do you know what you need every month? Every year? Purchase it online and set it up to be delivered again in the future. You choose the time and date and we will deliver. Every time automatically!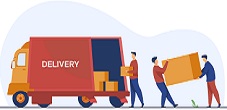 ---
The Store is open

The store is open to the public and of course you may come and visit us anytime you would like. But we are limited to the amount of people that can enter the store at one time. So we have been pre-planning and working very hard at building the systems necessary to help you, our customer, get through this pool season safely. Thanks so much for supporting us and let's have a great pool season.